---
---
All facials include cleanse, exfoliation, extractions, hydrating mask and also a relaxing massage! Walk out of your facial feeling relaxed feeling renewed and protected with moisturizer and sunscreen.
$5 Enzyme Add-Ons
---
All facials and peels are performed with the Rhonda Allison skin care line.
Retail products are also available for a take home care to keep your skin on track daily.
---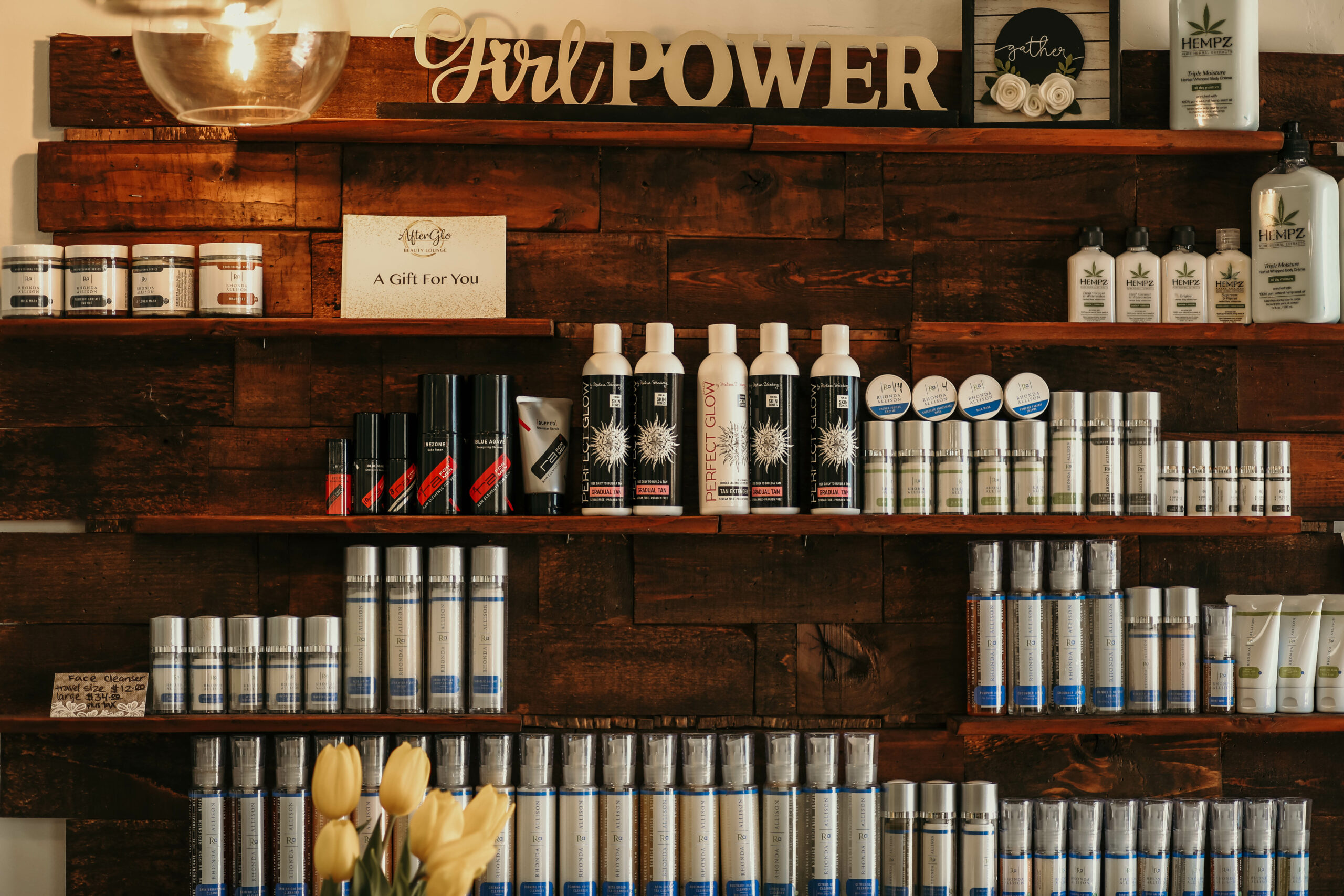 ---
Reveal vibrant, younger-looking skin with our 1 hour Facials, featuring Rhonda Allison product. Rhonda Allison's products have a unique patented blend of antioxidants, anti-inflammatory agents and hydrators that dramatically improve the skin's texture, tone and appearance.
---
Rejuvenate and exfoliate all the sun damaged skin from Summer! Pumpkin enzymes are packed with alpha hydroxyl acids which increase cell turnover causing brightening and tightening of the skin. Also highly concentrated in Vitamins A, C, E & Zinc which soothes the skin and prevents aging!
---
Same great results from a custom facial in half the time!
---
---
Conveniently book your Med Spa services here at Afterglo, Dr. Donna Richardson owner of Destinations Med Spa. Her and her team join us approximately 2-3 times per week to perform botox, lasers and other medical services.
---
Laser hair removal
Vein therapy
Botox treatments
Injectable fillers
Laser skin repair
Skin rejuvenation
---
Prices may vary
Check for monthly specials at destinationsmedspa.com or contact Afterglo to book services at their next visit. You can also contact them directly and ask to be seen at Afterglo Beauty Lounge.